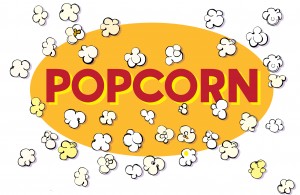 A reminder that tomorrow (Friday December 14th) is popcorn day at Castlefrank.  A limited number of extra bags will be available for sale ($2 each) for those who have not pre-ordered.
Tomorrow is also the Holiday Showcase, from 8:30-10:30am.  If it is a snow day (there are no buses) then the showcase will be held on Monday, December 17th.
The parking lot will be very full, if you can walk to the school we recommend it.  Please do not park on McCurdy in front of the school as this is a no parking zone.
Congratulations to the Courneya and D'Angelo families who were the lucky winners of the Holiday Showcase Raffle. They have each won reserved seats and parking spots for the show.  Thank you to all those who bought tickets in support of School Council programs.
Please note: each reserved parking spot will be marked off with the family name.  Please be respectful of these reserved spaces when parking tomorrow.
Enjoy the show